Dear DōMA Home Furnishings VIPs,
At DōMA Home Furnishings we understand concerns about Coronavirus (COVID-19) are top of mind for many of our clients and local community. We wanted to take a moment to address these concerns and assure you that the health and safety of our staff, clients, partners, and local community is our top priority at DōMA.
DōMA Home Furnishings is actively monitoring the COVID-19 situation and closely adhering to the recommendations from the Centers for Disease Control and Prevention (CDC), as well as, local and state public authorities.
We have taken the following actions and additional precautions in response to growing concerns around COVID-19.
The DōMA team remains ready to assist you as needed. As a family owned and operated business, we know this will be a struggle for all and truly appreciate your support during this time.
UPDATE – EFFECTIVE APRIL 3, 2020 UNTIL FURTHER NOTICE
What we are doing:
Continuing to clean and sanitize all surfaces, doors, counters, tabletops etc. throughout our showrooms.
Continuing to respect social distancing and keeping 6' distance between our shoppers and our staff.
Continuing to provide hand sanitizing stations in our showrooms.
Ensuring sufficient stock levels of soap, sanitizer, and cleaning supplies are available at all of our showrooms and for our delivery teams.
Ensuring our delivery team is taking every necessary cleaning, health, and safety precaution and delivering product as it arrives.

UPDATE –

All in-home deliveries have been suspended until further notice.

UPDATE –

All showrooms are closed, but we're still here!

St Pete Office Hours: Monday, Wednesday, & Friday 10am – 2pm.

Showroom consultations available by appointment only.

Email us at sales@domahomefurnishings.com or call 727.327.9400.

Continuing to offer exceptional interior design services from the comfort of your own home.

Simply complete the Design Survey and one of our designers will contact you to get started on ideas for your project, provide recommendations, product info, and even design mock up plans.

Minimize your need to come into the store and streamline your design process virtually.

Like Us on Facebook!

Starting soon, I will personally host Facebook Live presentations that will include the opportunity to purchase featured items at a great discount, as well as, get some design advice. Check out Facebook for the upcoming days and times.
What you can do to protect yourself and your family:
Stay home if you are sick.
Avoid close contact with people who are sick.
Avoid touching your eyes, nose, and mouth.
Cover your cough or sneeze with a tissue, then throw the tissue in the trash.
Clean and disinfect frequently touched objects and surfaces using regular household cleaning spray or wipe.
Wash your hands often with soap and warm water for at least 20 seconds.
Encourage healthy habits, like eating a healthy diet, exercising, and getting enough sleep. This will help keep your immune system strong.
At DōMA Home Furnishings:
There are no suspected cases of Coronavirus among our staff members, and no reports of suspected cases from any of our clients, manufacturers, or shipping and delivery partners. As always, we encourage you to look to official sources for information and updates.
We anticipate these changes will affect other areas of our business, from our manufacturer partners to shipping and delivery. For our clients that currently have pending orders with us, we ask for your patience as we work through these challenges on your behalf. Please know that our main priority is to resolve all challenges in an expeditious manner and ensure your top satisfaction.
While we plan for this to be our operating plan for the next four weeks, we will continue to re-evaluate and make changes as needed to ensure the health and safety of our employees, clients, and our local communities.
How you can help us: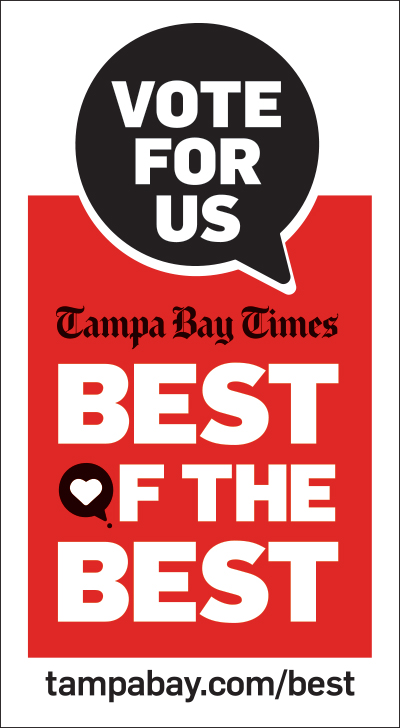 Sign up for our VIP list and receive our latest communication.
VOTE FOR DōMA for Tampa Bay Times Best of the Best – Furniture Store!

We were voted Best of the Best in 2019 and need your votes to do it again in 2020!
Visit Tampa Bay Times Best of the Best then click shopping and select DōMA Home Furnishings in the Best Furniture Store – New Category.
We want to thank you all so much for your continued support of the local small business ecosystems that depend on all of us as customers, clients, and friends. We will update you if our operations plan changes.
Stay well and healthy!

David King
CEO/Founder DōMA Home Furnishings