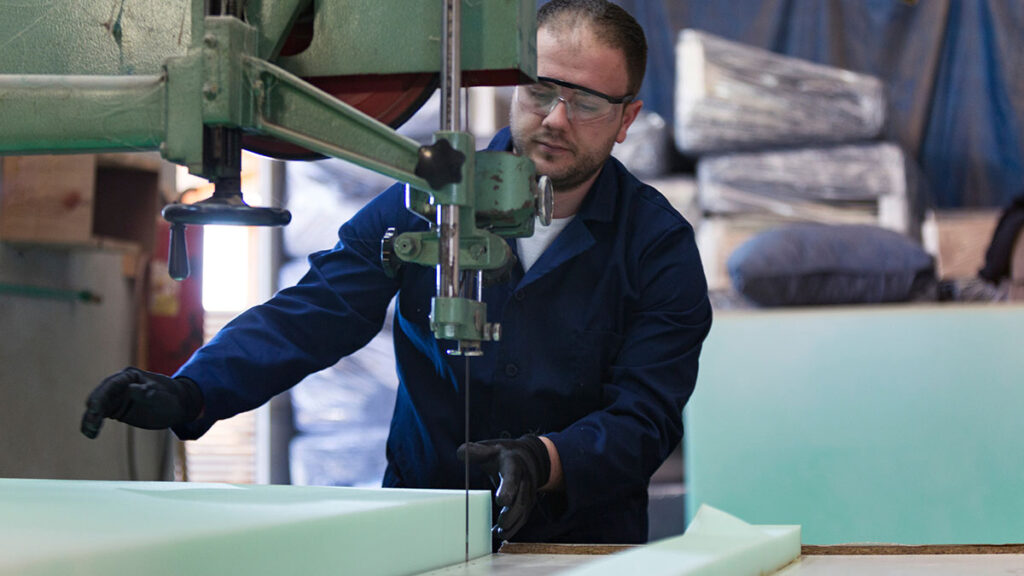 To Valued Clients & Customers
By now, some of you are familiar with the acute shortage of flexible foam caused by the late February weather and power disaster in Texas. For those of you who have not had a chance to dig into this topic in detail, I would like to provide a few key data points below:
Our industry's foam is dependent on key chemical components primarily sourced from a small number of companies (count 3-4) who possess between them only a small number of facilities dedicated to these chemicals (count 5-6). Most of those facilities are located in Texas and Louisiana
The Ice Storm and subsequent freezing weather coupled with the loss of power from the February 13-17th storm caused all of the Texas facilities to close… many stayed closed for 3-4 weeks
As these facilities began to re-start, damage from the freezing event surfaced and complicated the re-starting process
Most are now in some diminished state of production, but nearly none are back to full production
Coupled with the issues above, there exists a constraint in the rail tanker cars used to move these chemicals to the foam production facilities
Most foam production facilities (foam "bun" pouring companies) had some buffer inventory of chemicals on hand at the start of this crisis, but nearly all have now depleted their inventory reserves
Most cushion and foam "fabricators" (companies that convert buns into usable foam parts) also had a buffer of foam "bun" inventory on hand which is now nearly completely depleted
Many of the foam production facilities have been working to source the necessary chemicals from other countries (as far away as Asia) but the global supply chain for these chemicals was already stressed by Covid disruptions and historical demand surges with very little relief expected in the near term from these work-around solutions.
For the last 5-6 weeks the various "reserves" of inventory within the supply-chain have allowed many furniture producers to continue operations at reduced capacity from 40% to 60% of normal
Unfortunately, the inventory reserves present in the supply chain are rapidly depleting to zero and various links in that chain are having to shut down
We expect the worst to crest in the last week of March and the first two weeks of April. By mid-April, we expect a slow and steady "ramping back up" of the supply availability that may not achieve pre-crisis levels until late May

Here are a few links to articles and information you might find illustrative if researching this situation further (note that the automotive industry is also impacted as with many plastics industries):

Seat-Foam Shortage May Force Car Production Cuts; Texas …

Furniture industry 'decimated' by foam shortage after Texas

Foam shortage affecting furniture, automotive industries

My goal in providing these details is to better arm you with the current state of our industry so that you develop a better understand our industry's situation and can plan accordingly. The production lead times for the industry in general are currently extended beyond what most of us have ever experienced nor find comfortable. Prior to this Foam Crisis, nearly every industry factory was working overtime in order to try and provide our consumers with better deliveries. We don't take your orders for granted and, as an industry, we know that patience is not infinite.

This is why the Foam Crisis is particularly onerous. We now are forced to stand idle much of the production capacity that is so sorely needed by you, our customers and clients. There will be a desire by many to push for better delivery date promises … unfortunately, with a supply shortage such as we are facing, there is just no ability to produce such promises with any accuracy. An added insult to this injury is the fact that many upholstery production employees and those from supporting suppliers, will face short work weeks and lost hours because of the crisis.
We appreciate your patience as we all work through this crisis. My intent is to remain vigilant in staying ahead of this as much as possible and keep information transparent. Our team is working with the best information available and will relay to you as needed.
Thank You for your patience and continues support!
David King
Pres./Founder DōMA
Family Owned & Operated since 2006