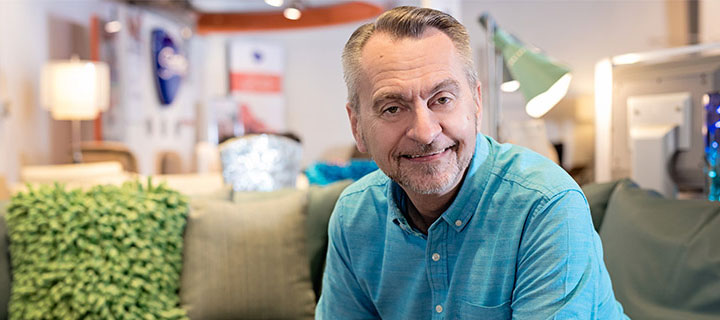 Senior Design Consultant @ St. Petersburg Location
J.Karl has over thirty years of design experience in both lighting and home interiors.  His strengths in contemporary and transitional design comes from having worked with Natuzzi Flagship, The Door Store, and Gracious Home during his residency in New York City. His expertise in lighting design was earned during his tenure at Robert Bernard Studio, Philadelphia. He believes that taking a collaborative approach with good listening and problem solving skills has led to his success.  This is reinforced with always being mindful of the customer's budget to ensure the final outcome is exactly what is desired.
If you have had the pleasure of working with J.Karl, we would love to hear about your experience!