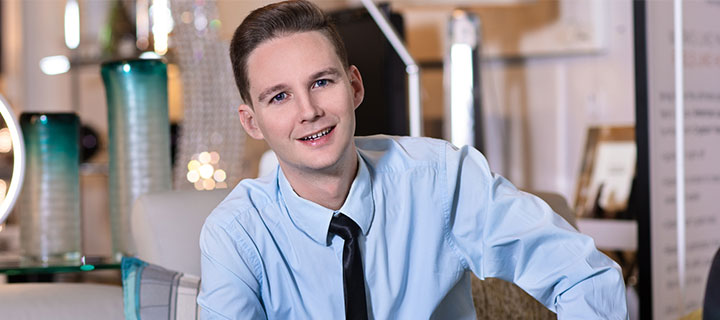 Sales & Marketing Support
Cody joined DoMA in early 2017 as a Design Consultant. He was a vital part of design and set up for our new Clearwater location which opened in April 2018. Prior to joining DoMA, He worked with Ybor wine bar, Beaux Arts group and Restoration Hardware. Cody is a graduate of AIT, Tampa with a BFA in Interior Design as well as a BA from Purdue University. Cody transitioned to his new role in Sales & Marketing Support where he oversees Vendor Liaison activities, Social Marketing, Community Outreach programs, Advertising and Web site Maintenance.
If you have had the pleasure of working with Cody, we would love to hear about your experience!